Back
Legal Ops Knowledge
Top 10 Rules For Developing A World Class Legal Template Library
10 minutes • 09 Jul 19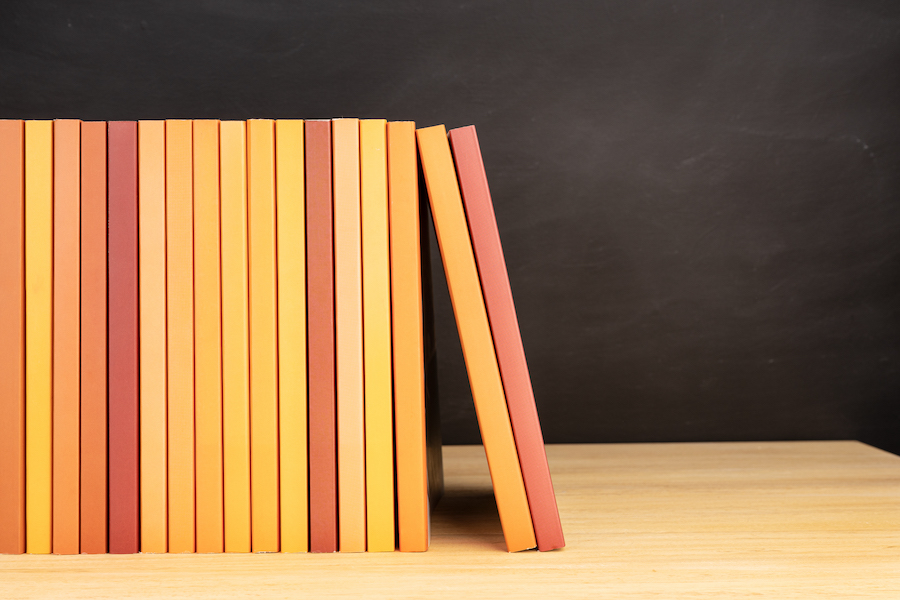 One of the greatest sources of inefficiencies (and frustration) inside an In House Legal ("IHL") team is the lack of a world-class legal template library, despite universal agreement on the benefits they deliver.
A standardised world-class legal template library is one of the single most productive resources that any IHL team can develop and yet most internal attempts to create one either fail or fall well short of the mark.
Law firms are engaged on an 'as-needed' basis to draft templates, but what is produced more often than not misses the mark and involves great expense. Or has your experience been different?
Regardless, in the context of transformation, IHL teams must again look at this category of critical legal resources and achieve maximum productivity leverage – ideally with a minimal resource commitment.
In this short blog article, we will share with you:
a re-cap of the benefits of a best practice template library;
what most IHL teams' template libraries tend to look like;
the 5 top reasons why most teams fail to develop a best practice template library;
our Top 10 principles for developing a best practice legal template library;
a premium audit tool that you can download (for free) to help you start to build your own world-class library; and
how GLS can help you efficiently and effectively deliver a "World Class" library to your business.
If a world-class legal template library has eluded you – you are not alone. Nine out of ten IHL teams are dissatisfied with the performance of their legal template libraries - this blog tells you what you need to do.
The benefits and legal team transformation
Operating a best practice template library is quite simply a bedrock principle of any IHL team and is an essential step in an IHL team's transformation journey.
The benefits of maintaining such a library include:
expedited contract generation which in turn delivers strategic deal momentum;
high user familiarity, easy navigation and easy negotiation;
driving a more consistent application of approved group legal policy principles;
facilitating more consistent and leveraged training opportunities to up-skill users;
becoming a single source of approved legal templates;
providing greater risk mitigation control over 3rd party contracting scenarios;
driving faster deal closure and more reliable contract administration with more contracts concluded in writing;
the potential to leverage new contract automation and review technologies;
significant reduction of the "lawyers time" spent assembling new agreements on a case-by-case basis; and
setting the stage for exponentially greater legal team efficiencies.
In summary, its sets the scene for the delivery of "business enabling" contracting support – i.e. it helps your business get deals done better, faster, cheaper and safer.
See our recent Blog – Top 10 Legal Docs – The Workhorse for our analysis of the benefits of the kind of "business enabling" contracting that can drive legal team value recognition.
What do most template libraries look like?
Sadly, the vast majority of businesses are not operating best practice template libraries and the above benefits remain beyond their reach.
Indeed, most template libraries are characterised by:
a mess of ad hoc templates pulled together from independent authors/sources of disparate quality;
uncertainty amongst users as to what templates should be used in any given situation;
templates that lack consistency across boilerplate, structure, clause progression and schedules – items that should usually stay the same across most contracts;
templates that do not consistently give your business an "optimal" starting position;
templates that cause negotiation drag as irrelevancies are needlessly reviewed and debated;
templates requiring significant customisation before being ready for deployment, thus slowing down deal momentum;
templates that are not balanced and so consistently take too long to agree with a counterparty;
templates that are stored in multiple and decentralised locations resulting in inconsistent use or even non-use;
too many variations of each legal agreement (e.g. different services agreements for each service scenarios when a single template would work for most scenarios);
templates that have not been updated in a long a time, resulting in them being dated by reference to best practice, brevity, market practice, local law, etc; and
templates that are not ready for automation or wider technology leverage.
Invariably, such template libraries fail to win the confidence of the business.
In the face of the above challenges, it is not uncommon for unapproved decentralised libraries to appear throughout a business and usurp the legal team altogether.
Why?
Given the irrefutable benefits that flow from a best practice template library, the obvious question that begs to be answered is:
"why are so many IHL teams unable to get around to implementing best practice template libraries?"
Well, the short answer is that in the "real world" of an IHL, the task of whipping templates into shape has historically never been an easy task.
The main reasons for the failure of a best practice template library to emerge are as follows:
Time: IHL teams are just too busy "being busy" and attending to "business as usual" to find the time to undertake this exercise – this is by far the number 1 reason and as more is expected from IHL teams, finding that "free time" becomes even more difficult;
External Cost: traditional law firms cost too much and have a propensity to complicate these types of assignments – especially when business is now demanding shorter templates that are easier to use;
Herding Cats: trying to get all internal stakeholders into the same room – let alone getting them onto the same page or aligned on the same clause – is a challenging exercise;
Legacy Issues: teams tend to inherit templates and changing them can frequently be a politicised event – the legal team boss or the affected business units actively resist change, being content with the "devil they know"; and
Policy Deficiency: 8 out of 10 IHL teams do not have a documented and standardised contracting policy that would provide the essential policy direction for a truly standardised template library.
If you are nodding your head in agreement with these reasons then, in our experience, you will be doing so alongside the vast majority of in-house lawyers.
The good news is that the GLS Legal Operations Centre is loaded with numerous solutions to the above challenges.
Before that though, we would like to share with you the Top 10 Rules that you can use to create your own template library.
Top 10 Rules For A World Class Legal Library
Here are our Top 10 Rules – the very same that we apply to the maintenance of our world-class, fully automated online legal libraries in the GLS Legal Operations Centre.
De minimis: a world-class library consists of the bare minimum number of templates needed to cover the 80% (volume/type) of contracting scenarios faced. More templates is not more – it often just leads to more mess.
Contracting Policy: your template library should deliver a uniform legal and compliance risk profile so you must have a documented "Contracting Policy" – without this your library will not be optimised or defined by reference to a common, authoritative standard.
Clause Bank: first into your library must be a Clause Bank that makes up 75% of any agreement – i.e. clauses that cover Boiler Plate, Interpretation, Legal and Definitions. Your Clause Bank must "bake in" your Contracting Policy.
Users: templates libraries must be built with the end user in mind – which is not always the legal team – it is often the commercial leads, the project implementers and the contract administrators. So keep your templates super simple.
Standardisation: standardisation drives a world-class library and should occur at every level of your templates - definitions, look & feel, numbering, structure, clause progression, boilerplate and schedule level should all be consistent;
Usage Rules: your library must include a fixed set of rules governing usage scenarios, access, legal review and editorial control … and in time, ideally, how the templates should be negotiated;
Centralisation: there should only be one legal template library in any organisation – the power of a "single source of the truth" is a great ally when delivering efficient, compliant and reliable contracting solutions;
Checklists: you do not always get to work on your own paper so for every contracting scenario where you cannot assert your own terms, you must have a potent checklist to efficiently review third-party paper;
Maintenance: your library must be built for maintenance efficiency – if you have leveraged the power of standardisation, edits can be efficiently propagated across a library and drive perpetual improvement; and
Technology: your legal templates must be prepared so that when the time is right – they can yield even greater efficiency outcomes by the use of technology – i.e contract automation, contract management systems, etc.
You and your library – what can you do?
In the context of IHL transformation – optimising the performance of your legal template library is now a must – its productivity "ripple effect" is immense, with many outcomes that can be empirically captured.
Accordingly, it is time for all IHL teams to develop strategies to improve the performance of their legal template libraries.
Here are 2 ways GLS can help you:
If You Do it Yourself:
Step 1: GLS Best Practice Library Checklist: if you wish to upgrade your templates yourself – please download our Best Practice Library Checklist (see download link below) - a tool that enables a detailed audit of key library assets.
Step 2: Visit the GLS Legal Operations Centre: to access a wide range of modular Template Libraries and solutions for every aspect of assembling a world-class legal template library.
These solutions will massively reduce the time, cost and effort required to create your own best practice template library.
If You Let us Do It:
GLS can develop for you a customised world-class legal template library.
GLS has developed world-class template libraries for some of the largest MNCs globally. We utilise a bespoke methodology that allows for user-friendly templates to emerge.
Our products are rapidly emerging as the pre-eminent sources of truly world-class legal documents that can be accessioned online 24/7/365 at totally disruptive price points.
We now offer you the choice of:
Full library access
Access to specific categories of precedents
Single precedents
Supported Packages
What Next?
Well that's up to you given you now have realistic and affordable options. We recommend the following: